The 'A to Z' of
Wedding Photography
---
I offer an easy to understand range of wedding photography packages, including part-day coverage, all-day coverage, pre-wedding engagement shoots and storybook albums. Hopefully one of them will be perfect for you!
Take a look at my wedding photography packages. If you're looking for something a little different, you can always contact me and I'll be happy to help.
COVERAGE EXPLAINED
The essential coverage captures the wedding ceremony and drinks reception. This is usually when the majority of your formal group photography will take place.
For half-day coverage, you can choose to have either the bridal preparations captured through to the start of the wedding breakfast or from the ceremony through to the end of the speeches.
And finally with all-day coverage, your whole day will be documented starting with the bridal preparations through to the end of the first dance, providing life long memories, telling the story of your wedding day with beautiful, creative, wedding photographs. View my Wedding Packages for further details.
---
From Start to Finish
Below are some of the main questions wedding photography questions. Click on the headings to expand the questions.
---
Photo-Booth Studio Setup
---
How about a 'Photo Booth' during your evening party?
For extended evening coverage, a studio setup (aka photo booth) can be available to capture professional 'studio looking' (formal and fun) photographs of you and your guests – another great way to capture photographs of your friends and family!
For added fun, props are available (dress-up items, wigs, hats, mustaches, glasses etc.) – get away from the formal shots and allow your guests to have some fun – great wedding entertainment and and even more delight for you when browsing your photos!
The Photo-Booth option can be added to any package which includes coverage of the First Dance and is usually available for an hour afterwards. Unlike other dedicated photo booth services, I don't offer on-site printing. Instead guests will have access to download their photos FOC afterwards. Here's a gallery featuring some of the past photo-booth fun!
---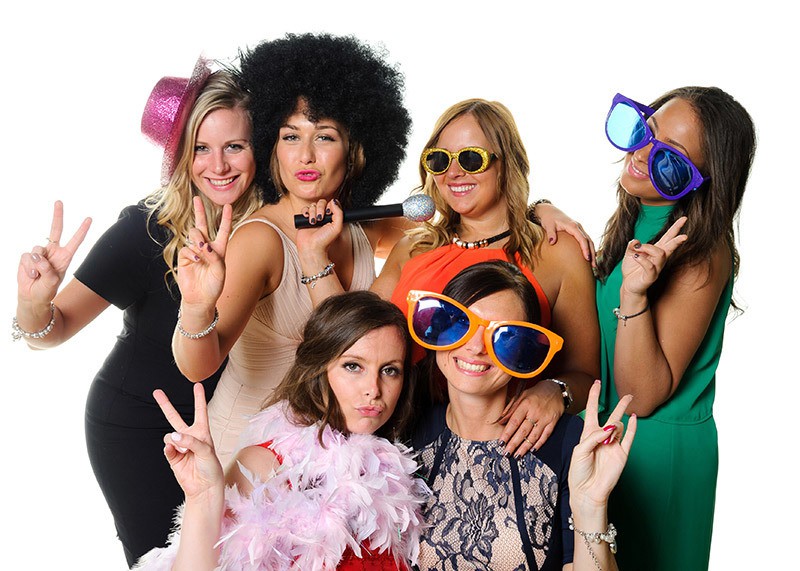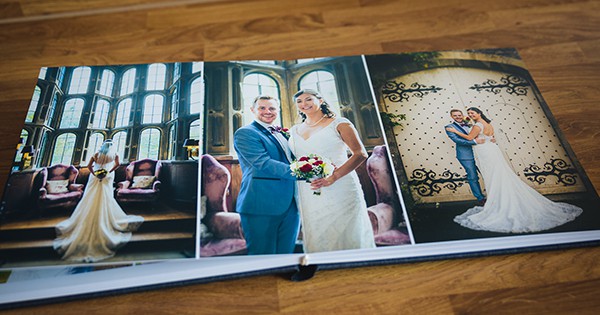 Creative Wedding Albums
My wedding photography packages also offer a variety of wedding albums. Below are some brief descriptions of each album style. You can also take a look at the Wedding Albums page for further details including example page designs and cover options.
---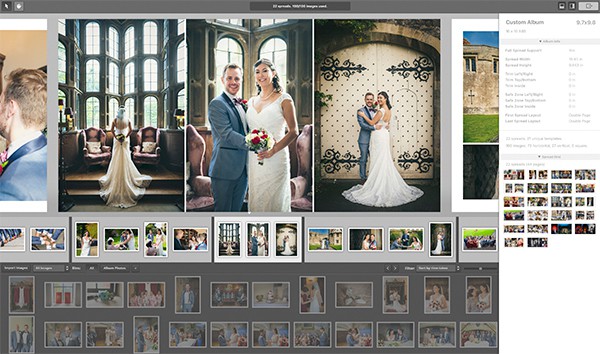 ---
The Album Box Set is the perfect box set duo for your wedding day photographs and images. This new storybook wedding album is presented in a matching album box, along with an incorporated USB.
There's 3 versions available. All versions offer a choice of colour options, including eco leathers and textile fabrics.
♦Personalised Edition - the box and album cover is personalised with your names and date of wedding.
♦Exclusive Edition - the album cover and box cover have several designs, such as photo covers with multiple photo arrangements and text design options to further personalise the album.
♦Acrylic Edition - similar to the exclusive edition, but finishes the photos with an acrylic finish. There's also more choices including edge to edge photo covers, beautifully finished with an acrylic layer.
Jorgensen Contemporary Albums are bespoke and made to order allowing you to choose the covering finish from a selection of colours and textured materials including leathers and gloss wood finishes. The covers can also feature an acrylic front picture to further enhance it's look. The pages are designed with a mixture of single and multi-aperture mat overlays (standard, twin or bevelcore mats). Jorgensen albums can be tailored to create your unique dream wedding album.