Build your own Wedding Package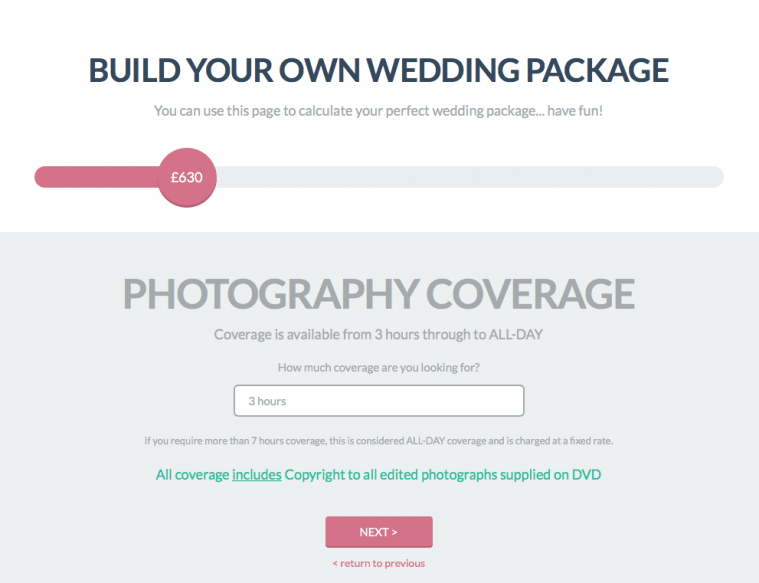 Wedding Package Builder
A brand new addition to the web site which provides an easy to use custom wedding package builder!
Simply choose how much coverage you would like, whether you want a wedding album (several to choose from), then there's some extras available which include signing frames, print bundles, wedding slideshows, parent albums and more... and then finally if your wedding date falls into an off-peak period, you can choose the relevant discount.
As you go through the options, the price is updated and at the end of it, you'll have a detailed estimate! If you would like a copy, simply enter your email address and one will be automatically sent to you... it's as simple as that!
---